I have spent a bit of time the past few days researching my geneology.
Seems there might be a question as to my origin.
It's a rather long story, so I won't go into it right now, but I have been thinking about my roots......Where'd I come from, who are my ancestors, what is my lineage? What about my family tree???????????
Do I have any royalty in my past? Should I be receiving any large inheritance in the near future.....it never hurts to check on these things, you know.:)
I have found that my past and my roots are set, there is nothing I can do about who my ancestors were, where they came from, or what place in society they held. I also discovered, in reality, it has little today to do with who I am or what I can accomplish in my life. As I contemplate my ancestry, and as I have spent a few days researching my past, I am reminded by the Apostle Paul that... And ye are complete in him, which is the head of all principality and power: as he stated in Collosians 2:10.
Since I met Jesus, my past is not who I am.
Since I met Jesus, my ancestry does not dictate my future.
Since I met Jesus, I became complete in Him.
My past is simply that, it is my past. But Jesus has become my future.
Therefore if any man be in Christ, he is a new creature: old things are passed away; behold, all things are become new. II Corinthians 5:17.
What a thought, when searching my geneology, I am a new creature.
Regardless of my past, regardless of my failures, regardless of my shortcomings, if I have been washed in His blood then I am a new creature.
Jesus said I am the vine, ye are the branches: He that abideth in me, and I in him, the same bringeth forth much fruit: for without me ye can do nothing. (Jn. 15:5)
This is my family tree. This is my lineage and my inheritance. My past does not have to dictate my future. The Lord has set for me a way to escape my past. He has become the vine from which my life can sprout. I am a branch, a new lineage, a new life has been born. No wonder the writer said we were "born again", "old things passed away, behold all things become new".
From the root of David came a Vine that could sustain my life, when my past seeks to tear me in two. When the dark shadows of my past blow in like a windstorm to rip my life from the very roots I thought had established me, Jesus comes and grafts me into his vine and I become a new branch, a new creature in Christ Jesus. I am attached to greatest
stabilizing force the world has ever known, No storm can shake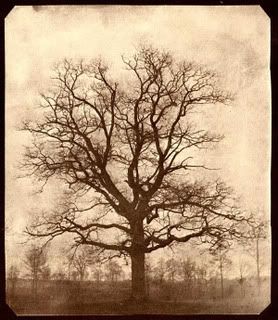 Him, and because I have been grafted in to His vine, I am safe
in the fiercest of storms.

I'm not too intersted in where I came from any longer, as long as I know where I'm headed to. I'm not near as concerned about who my great, great grandparents were any longer as long as I know who my Father is. I can trust Him. I can depend on Him. He is my Father and my Friend. My Savior and my keeper.
He may not be my past.......but He has become all that can be of my future.
No wonder David could say, I will look unto the hills from whence cometh my help, my help cometh from the Lord. The continuation of the eth lets me know that the past can not dictate my future. The help that I need today and tomorrow will come from the Lord.
Why worry about my past, when my future is so bright. What a heritage I now have in Jesus Christ.